Recordings of Grandpa and Gradma Heaton on trips with Von around Southern Utah

These may be out of order
Slide Show of Grandma and Grandpa Heaton and Family.

You can click on an image to view larger and save if you like.
Pictures of Grandpa and the Areas where he Herded Sheep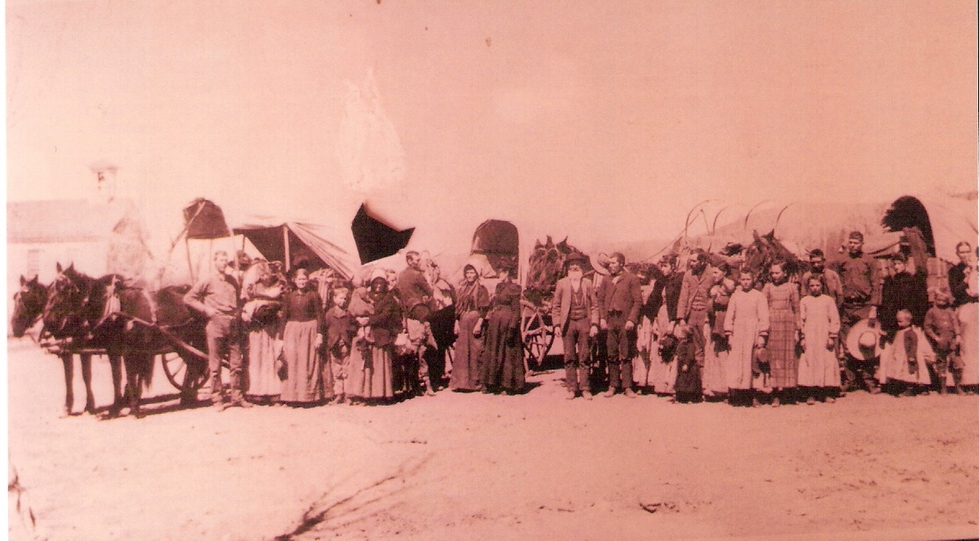 Ominous Photo of Christopher Belilby Heaton's Family as they were leaving Chihuahua Mexico for Orderville, Utah in early 1896 after his death in November of 1895
From left: James (Jim) Carroll and his wife Mary Ann (or Mary Belle or Lizzie) Carroll holding baby; Marinda Black, Mary's mother; John Christopher Heaton; Sarah Elizabeth Esplin Heaton, Christopher's third wife holding her baby David Esplin Heaton; Louise Heaton, partially hidden; Jonathan Esplin Heaton; Will Young holding child; Eliza Porter Young; Mrs. Young; Brother Stowall (or Stowelle or Stole); Walter Porter; Mary Elizabeth (Maime) Billingsly; Elfie Porter; Fred W. Heaton, brother of Christopher Beilby Heaton; Christena Salina Heaton, in front of Fred Heaton; Phoebe Ellen Norwood Billingsly Heaton, Christopher's fourth wife holding her baby Jane Norwood Heaton; Jessie Ellen (Ella) Billingsly; Maria Heaton; Frances Allen Heaton; Joseph William Heaton; John Dean Hardy and his wife Lydia JaneAllen Hardy, sister to Christena Maria; Wilford
Allen Heaton; Christopher Alvin Heaton; Christena Maria Allen Heaton, Christopher's second wife holding her baby Elizabeth Allen Heaton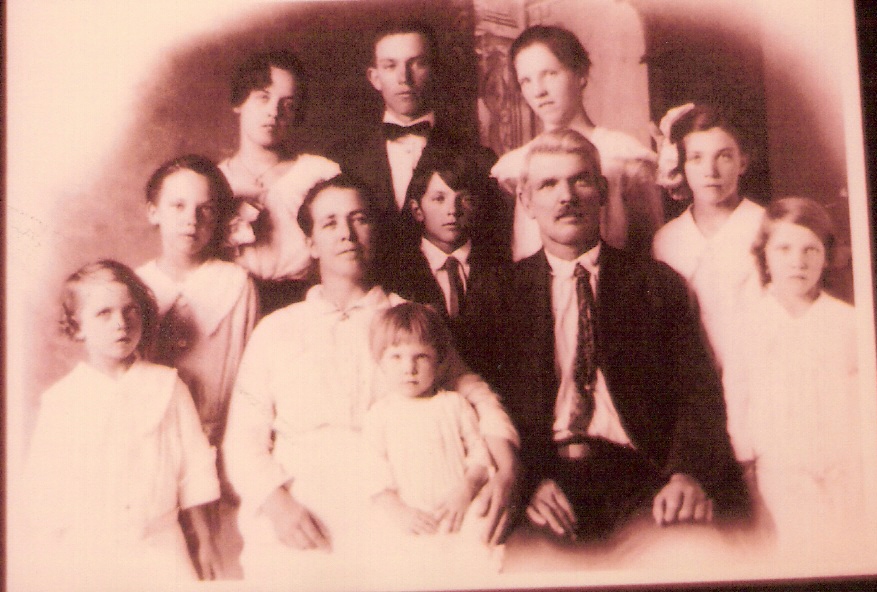 The Gibson Family. Can anyone guess which one is Grandma Heaton?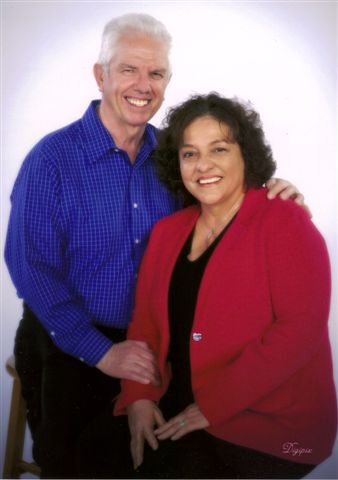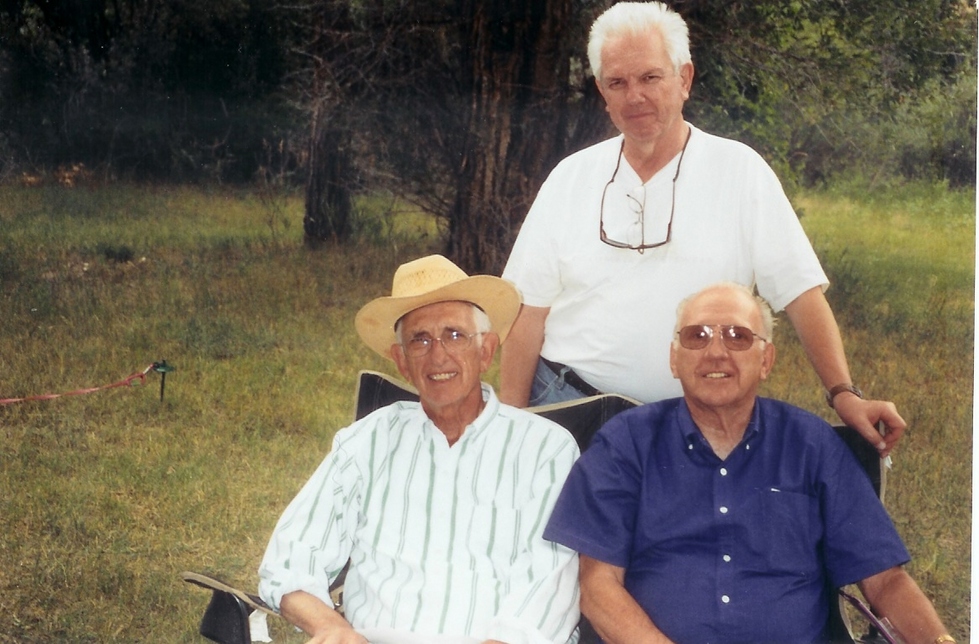 Orlande, Garth and Garold Heaton 2000